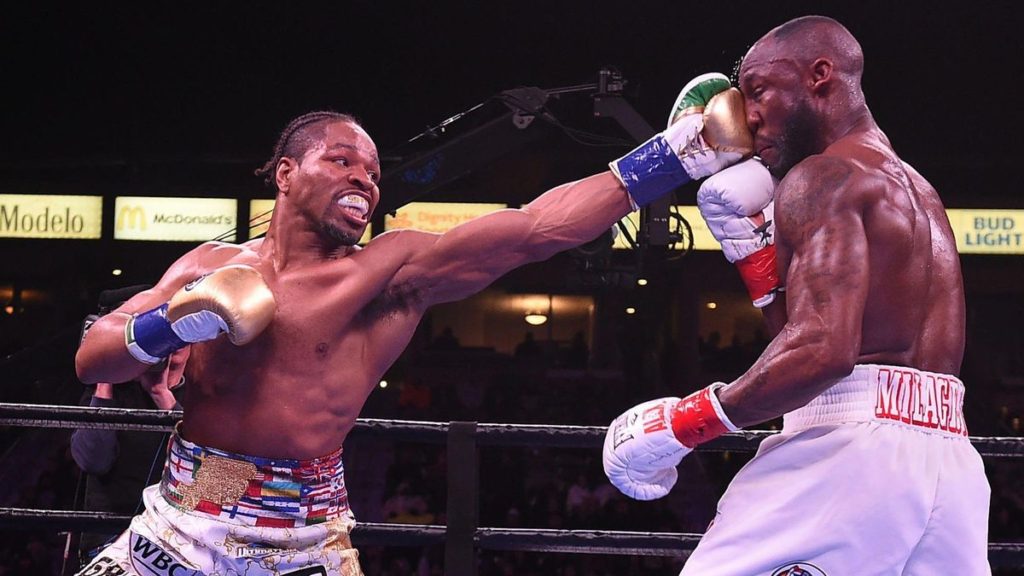 Porter splits a decision victory, retains WBC crown. Who's Next?
By Scottie "The Context" White
WBC welterweight titlist Shawn Porter (30-2-1, 17 KOs) earned his sustainment as a champ but was forced to make adjustments as he awaited the score of a 12 round split decision win over 32-year-old Cuban talent Yordenis Ugas (23-4, 11 KOs). The boxing bells often chime in familiar melodies, a pinging reminder to the challenger you have to take the belt from the champion if you want it and Ugas didn't express alternate plans for the effect.
Especially a well known veteran fighter as Porter, who is truly a good guy in the sport of boxing either in his effort of winning or losing.
But off the ropes with the softhearted moments and let's chat about the range of IQ etiquette, meaning for team Ugas who was content in harvesting his jab at home most of the fight. A mirrored plan as seen when Porter faced Garcia, it was a gamble of countering the lead enforcement from Porter. Easily from the opening frame, Ugas intent was patience with accuracy, but only effective if Porter fought with his usual turbulence. Porter proved to be frugal in his attack as he collected Ugas tactical data with excellence.
He refused to allow Ugas to ponder the pace in padding rounds enough to force desperation for the latter half of the championship stanza.
Ugas did in fact shine in moments where his countering ability kept Porter shuffling for answers, he posted rounds early to the integrity of solid body shots landed. Maybe the strategy of success for Ugas provided him comfort to easily, as the imposing, bigger, rangier and a proficient antagonist who clocked in surgical timing when Porter blitzed in for dirty boxing.

I really appreciated the security in Porter attack, he did at times compromise his onslaught in wailing overhand rights absent of a jab but we should compliment the rythmn to his dance. Porter footwork may be disinteresting to the casuals fans outside of his usual ferocious chest-to-chest infighting but it's a bow-tie suited well in making changes as the fight expired rounds.
Bookmarking the middle frames, Porter commanded the pace with ring generalship, basically saying Ugas you will have to bubble up a new strategy outside of lying in wait for counter-shot accuracy.

Porter was the correspondent heading into the later rounds, though again the visual was correct in routing missed shots to the punch tally, but Porter demonstrated active output that consolidated a micro set of scoring, which may have went unnoticed from Ugas foray of power shots landed.
Team Porter is evolving in their adjustments to keep opponents guessing, b/c like I mentioned months earlier in the Adrian Granados bout, Porter trademark demolition to his fist of fury was a blueprint for his demise if he was to have longevity in the sport.
What did Porter narrative reiterate heading into this fight? Longevity, my dad was adamant about preservation, hit and not get hit, to idle any deterioration in his sharpness to compete at the highest level.
After 12 hard-fought rounds, Shawn Porter retains his WBC welterweight title with a close split decision victory over Yordenis Ugas!

Posted by Premier Boxing Champions on Saturday, March 9, 2019