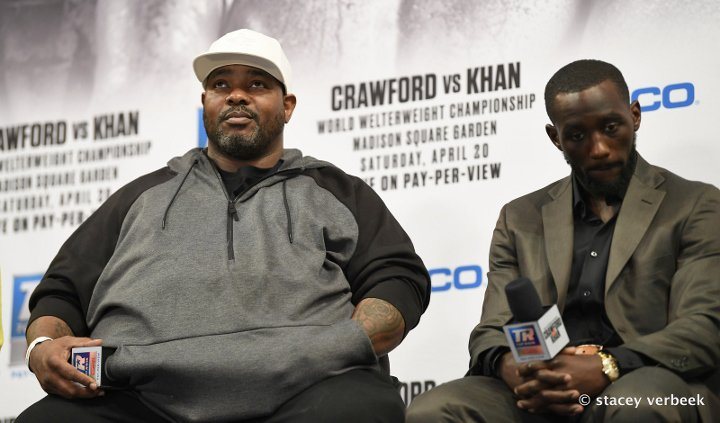 Undefeated Crawford makes Khan Quit, is Kell Brook next?
BY Scottie "The Context" White
New York – Terence Crawford's trainer/manager is A-OK with Crawford defending another challenger out of the UK, no problems with the line up.
Brian McIntyre is standing firm about the format for which this fight will happen if Crawford defends his title verses named opponent Kell Brook.
Internal to the UK perimeter Brook was unsuccessful at defending his previous IBF title versus Errol Spence Jr and Brook selling power is still respectable in selling high end numbers from their glorified arenas of popularity.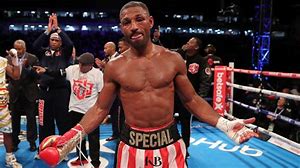 But McIntyre isn't phased by the numbers in Brook London notoriety. If Crawford is defending his title, it will homestead right here in the United States. This is not to devalue the monetary gold in fighting across the pond but Crawford is driving the A-side helm and if he's better suited in his decision to fight on his home soil.
Will the banter fuel criticism? Sure it will, for fight fans can be whifflers when fighters aren't absorbent to coddling the appeasement for controversy. Chatter will compare Spence jr traveling the transatlantic to challenge for the IBF title and arose from 11 fiery rounds to win his first championship. So tying this into the welterweight division, there are the parentheses of what have you done for me lately to further exemplify your P4P idolatry.
Strangely enough U.S. fans will sometimes poke U.S. fighters nerves in a weird pendulum of favoritism in catering to UK fighters. We witness the Staple Center crowd roar their approval for Tyson Fury when he faced WBC champion Deontay Wilder. Not saying that is a selfish configuration here but you may want to keep that food for thought.
Bottom-line, all we hope is a competitive, super entertaining, and memorable showcase for the ages as we draw closer to puzzling together a unification bracket in determining an undisputed welterweight champion.