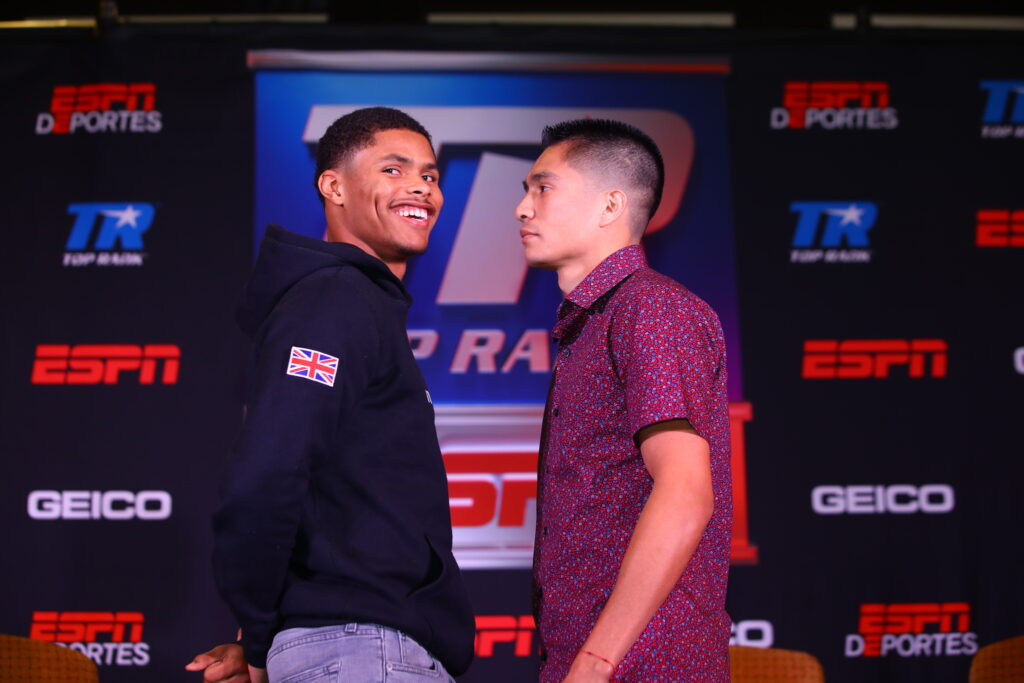 Shakur Stevenson Challenges Joet Gonzalez For Championship Glory. Vacant WBO Featherweight Strap
BY Scottie "The Context" White

BREAKING – RENO Nev. (Oct. 24, 2019) – The vacant WBO featherweight world title bout between Shakur Stevenson and Joet Gonzalez is boxing's version of the Hatfields and McCoys, a long-simmering grudge match that will be settled Saturday evening at the Reno-Sparks Convention Center."
✅Stevenson (12-0, 7 KOs) is looking to become the first 2016 Olympian to win a major world title, while Gonzalez (23-0, 14 KOs) hopes to pull off the upset against his biggest nemesis.
These young boxing lions have completed the rigors of fight camp and now await the final hours to enter the squared circle in a championship showdown – winner takes all.
✅Stevenson a.k.a "The Future" has spoken the ground work into existence, he has never faltered from his targeted goal to become a boxing world champion. Stevenson performances have been dominating and strictly business in offering his opposition anything less than smoke. Open carrying a left/right double-barrel cannons, fully loaded and off safety, firing combinations down range ending five out his last seven inside the limit. The boxing chatter is predicting Stevenson will reciprocate his imminent values of destruction tomorrow night in a 12-round championship contest, a rewarding evening for the vacant WBO world featherweight title.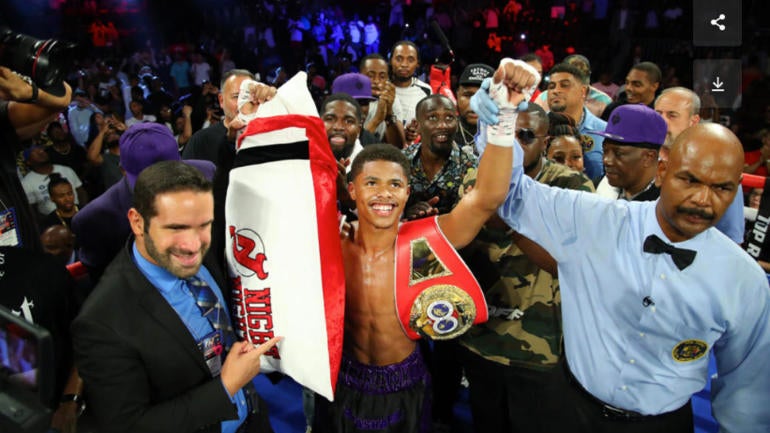 Gonzalez record is a respectable ledger for a serious contention on paper, furthermore he edges Stevenson in experience as a legitimate contender to the rising star hosting an unblemished record to his boxing register. Gonzalez last seven bouts tallies six by way of stoppage and a single split decision victory to note. Gonzalez is fresh off his defeat of Manual Avila in a 10-round contest 7/2019, stopping him in the sixth-frame for an early night at the office. Gonzalez will head into this bout with an extra weight to his payload of resentment. Gonzalez stated he was irked by all the questions concerning Stevenson personal relationship with his sister. Do tell…….
Not allowing any distraction from a sensational showcase tomorrow night in Reno, the boxing pair will have 12-rounds to settle any differences between them. Furthermore the championship task halo a brighter focus heading into their championship showdown, a meeting rendering one of them the title of "World Champion," blimped in the bright lights as the newly crowned World Boxing Organization Featherweight titlist. Salute.
Weigh-in RESULTS
Shakur Stevenson 126 lbs vs. Joet Gonzalez 125.2 lbs
(Vacant WBO Featherweight world title – 12 Rounds)

   Mikaela Mayer 129.6 lbs vs. Alejandra Zamora 129.4 lbs
(Mayer's NABF Super Featherweight title – 10 Rounds)

  Joshua Greer Jr. 117.8 lbs vs. Antonio Nieves 117.8 lbs
(Greer's NABO and WBC Continental Americas Bantamweight titles – 10 Rounds)
Battleground is –
Saturday 26, October 2019
Reno-Sparks Convention Center, Reno, Nevada, USA
??Turn Up and Tune In to World Combat Sports media.
??Subscribe YOUTUBE – World Combat Sports
??Follow – INSTAGRAM
??SITE – WORLDCOMBATSPORTS.COM
#WORLDCOMBATSPORTS #MEDIA Top Rank Boxing Shakur Stevenson Joet Gonzalez