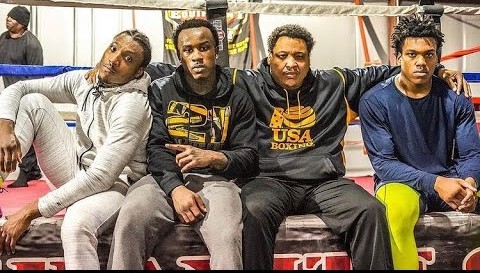 Boxing In Atlanta, Lopez, Dixon Locked-In To Bring Fireworks.
Scottie "The Context" White
November 10, 2021. Atlanta's boxing scene continues to boil over with a full schedule of boxing. Prospects on this upcoming calendar is two-thirds of Atlanta's boxing trio the "Lopez Brothers."
Najee Lopez and Casey Dixon names well known here in the city of Atlanta. Usually where you see one, the others are in close proximity. The commonality in these young fighters, not just their hunger to win but to represent the new age of Atlanta boxing.
These brothers will share the night on Garry Jonas Probox Promotion fight card November 19th, a weekend at the premiere boxing venue "Buckhead Fight Club."
Najee "Chino" Lopez (1-0 1KO) is set to square off with Anthony Hollaway (3-1-2, 3KOs) in a six-round cruiserweight contest. Lopez credentials merit recognition as a stand-out amateur, but now as a professional boxer his scaling focus is building a winning ledger.  It goes down in his second professional fight, next Friday, in his Atlanta hometown for the first time.   Did I mention, he's fresh off an early knock out in his August debut, so you can imagine the fireworks that awaits fight night.
His brother Casey "KChamp" Dixon will manifest his much-anticipated debut in a super middleweight contest. Dixon fighting style turns back the clock with a Mike Tyson-esque power punching assault. There isn't much to question about his intent in the ring, it's to seek out and destroy his opposition like both hands dipped in Nyquil – somebody going Night-Night. All three brothers compete in boxing to include Hakim Lopez (11-0 7KOs), their training stronghold is "Granite City Boxing Academy."
Main attraction will feature unblemished heavyweight Christian Thun (6-0 4KOs), noted history sparring with WBC world heavyweight champion Tyson Fury, he challenges widely veteran Jamal Woods (27-49-9 19KOs). Early July 2021, Woods added to his now three fight win streak by defeating (30-0) boxer JD Chapman earning a knock down in round-three.
Collective features on the card November 19th are super featherweight Trayvion Butts (3-2, 2KOs, lightweight Headly Scott (16-1, 12KOs), super bantamweight Daniil Plantonovschi (3-0, 1KO), super middleweight Raul Salomon (8-0, 8KOs), lightweight Jusiyah Shirley (2-0 2KOs).
The Atlanta boxing scene has finally hit its stride hosting a full calendar of fight cards. Credit the promoters and premiere boxing events which have injected highlighted interest of rising talent here in Atlanta.