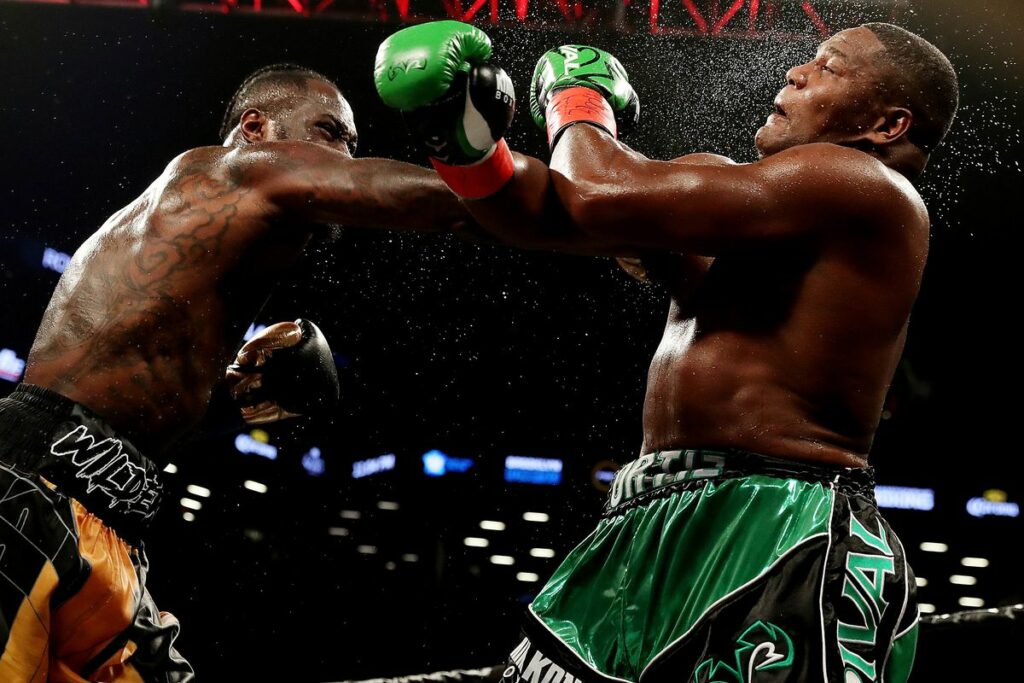 Epic Rematch Set -WBC Deontay "BronzeBomber" Wilder Set For 10th Defense Versus Luis "KingKong" Ortiz
By Scottie "The Context" White
As the Staple Center settled down to an high-energy showdown betwixt WBC Shawn Porter and IBF Errol Spence jr 28 September, two world champions contending for welterweight supremacy wouldn't disappoint as the phonebooth warfare sent busy signals of punishment for 12-rounds. Spence jr would earn his first unification victory as a boxing professional, he is now the WBC/IBF world welterweight champion.
As the cameras panned the boxing stronghold to capture the star-studded attraction, in attendance sat a king of men, a titan of the heavyweight class and hands-down the heaviest hitting boxer this era has ever witnessed.
WBC crown-holder Deontay Wilder officially announced his return to the ring for a championship rematch with one of his toughest foes in Luis "King Kong" Ortiz, a challenger who vigorously fought for survival being dropped early, then returning punishable favor when he buzzed the 6'7 bruiser Wilder in the seventh round. Ortiz emptied his entire cache to his firing arsenal to halt Wilder conscious presence down for the count. A 41-second firestorm had Wilder inside a church bell of punches, as Ortiz casted ominous judgement with every punch to the benediction of the eight-round. Wilder slightly disorientated as he short-stepped back to his corner posturing down on stool-of-Frankenstein – he's alive and far from done.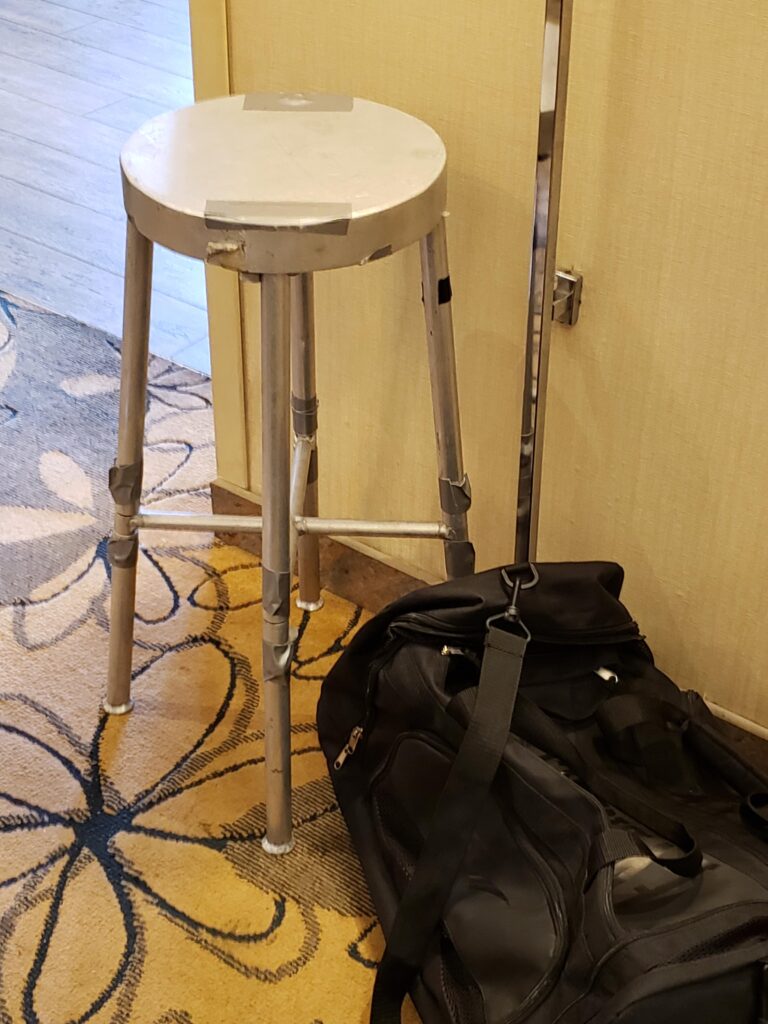 Wilder entry into the eight-frame, stood a determined Ortiz, salivating to conquer a giant of 40 which all had fail to topple. His hands up, Wilder marched back into another flurry of Cuban airstrikes with a Left -Right combination but Wilder stood strong proving the canvas was a no-fly zone for this Alabama "BronzeBomber." Ortiz tried aimlessly to close the show with every ounce of his fiber but Wilder slowly regain mental footing. Wilder eyes beaming open like two holes on the end of a 12-guage shotie, slowly recalibrated his timing as Ortiz begin to tire.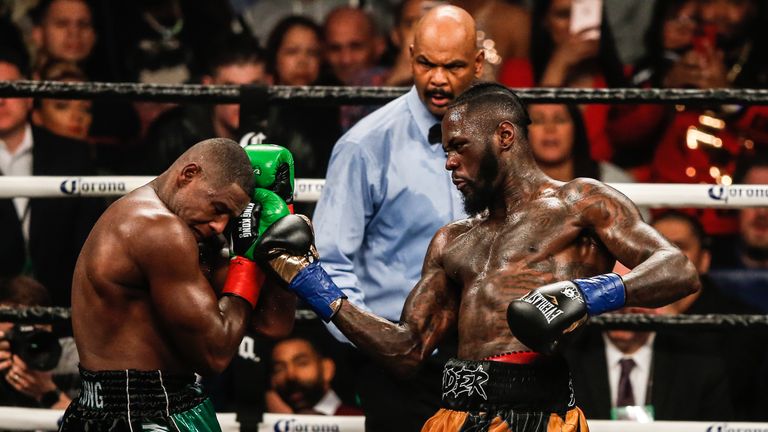 Both fighters kept the sparks flying as they landed heavy leather through the ninth-frame, Wilder befriended Ortiz chin a couple of times with belligerent right-hands wobbling the fighter they call "King Kong." Kudos to Ortiz on unstable legs in answering the bell to begin the Tenth. Midway through the frame, Wilder lands another thunderous righthand shaking up Ortiz, then as the final minute ticks -Wilder spites Ortiz with a wicked right-hand that would bowtie his assault with several thudding blows placing Ortiz in drunken-men alley, an expedited hangover serving Ortiz a vicious uppercut as he crumbled to his knees. Ortiz finally was embraced by the referee halting the fight for the better good. This victory would green up Wilder ledger with an astounding 40th victory – 39 knockouts.
Wilder boxing register has an imposing halo to its path of destruction. It a brutish reality that every opponent Wilder has faced in his four-corner battleground, has met their detrimental fate by knock out. Yes! The single man to carry the final seconds in going the distance with Wilder, was Bermane Stiverne and Tyson Fury. Wilder has been on record as saying he has no problem revisiting these fighters which he obliged Stiverne in 2015, it would be his demise to face Wilder in a rematch in 2017. Boxing has decades of highlight reels throughout its annals but this night Wilder glowed with invincibility, immortality in real-time, his energy electric, and his victim pummeled as the hulk-smash revealed a gruesome knockout of Stiverne who almost became the bronzebomber first candlelight visual.
Luis Ortiz, to his credit is 31-1 (26K0s), his only lose to Wilder in 2018 is the owner of three straight victories. A pair of knockouts and his recent bout early this year earning a decision win over Christian Hammer. This validates how tough of a southpaw this heavyweight tactician is when it comes to top names in the division. Let's also paperclip his superb fundamentals, footwork, and his tough durability for which many believes is one of the most avoided boxers in the division. What's not confidential is Wilder being one of those fighters, he is praised from his critics as a boxer who is willing to challenge all comers. Most recently the Barclays Center shook the Brooklyn streets when Wilder clashed with adversary Dominic Breazeale 20-1 (18KOs), the lead up fueled a genuine disdain that bled into the blanket of their personal lives. All of it would collide in the center-square on May 2019 as all the talk was over when the bell sounded. Wilder closed in quickly landing a set of surgical combinations which appeased a smile from Breazeale. They exchanged one final time to the break of the referee from a rabbit punch from Breazeale. Once Wilder accosted Breazeal this time, he would deliver a short-left jab, then a murderous righthand that breached the conscious-levy of Breazeale jawline. Mass hysteria ensued as the crowd rebelled their approval as Wilder bounced off the middle rope waving to the crowd in a victorious shivoo.
This would shutter another moment of excitement in remembering the energy from Wilder dropping Ortiz in similar fashion as Ortiz was seated ringside to the Breazeale massacre. So now, the cycle of boxing has returned full circle as Wilder will face Ortiz in a WBC championship rematch, 23 November, Las Vegas NV at the MGM Grand.
Wilder versus Ortiz will collide in a rematch to quiet the sprinkles of naysayers who have been quick to tongue-tag the seventh-round declaration as if Ortiz was a punch away from destiny in dethroning Wilder. The "BronzeBomber" would quiet the pocket of cheers down to a schoolyard choir by hosting a 10-round closer. For this next rematch the fans are talking again, knowing Wilder is set for an over the top entry and potentially sending his opponent reclined beneath the lights once again for an unwanted photo-op. His trainer Jay Deas the founder of Skyy Gym, guided Wilder back to the basics for the Breazeale thrashing b/c its was imperative to keep his boxing skills sharpened in all areas. We talking about a trainer who has molded Wilder from day-one entering his gym from the ground-up prior to Wilder competing and winning the Bronze medal in the 2008 Olympics, earning the prestigious badge hosting an amateur record of 31-5. What an amazing journey to this boxing story.
This team has transformed Wilder into a future hall of famer as they continue to elevate him as one of the best and hardest hitting boxers ever to lace a pair of gloves. Wilder style has been labeled as awkward or difficult to train for outside of the technical format of boxing fundamentals. "Till This Day" Wilder knockout-to-win ratio registers a whopping 98% to compliment his lethal dose of punching power in the heavyweight division. When he steps into the ring versus Ortiz, it will mark his 10th title defense, if successful will further elevate his name in the company of the "All Time Greats."
Don't ever forget the unique dynamics it takes to compete at the highest level, a boxing science which have birth some of the greatest fighters to split the ropes and carrying a special payload of work ethic, killer instinct, heart and dedicated to never quit or give up to be the best the world has ever seen.