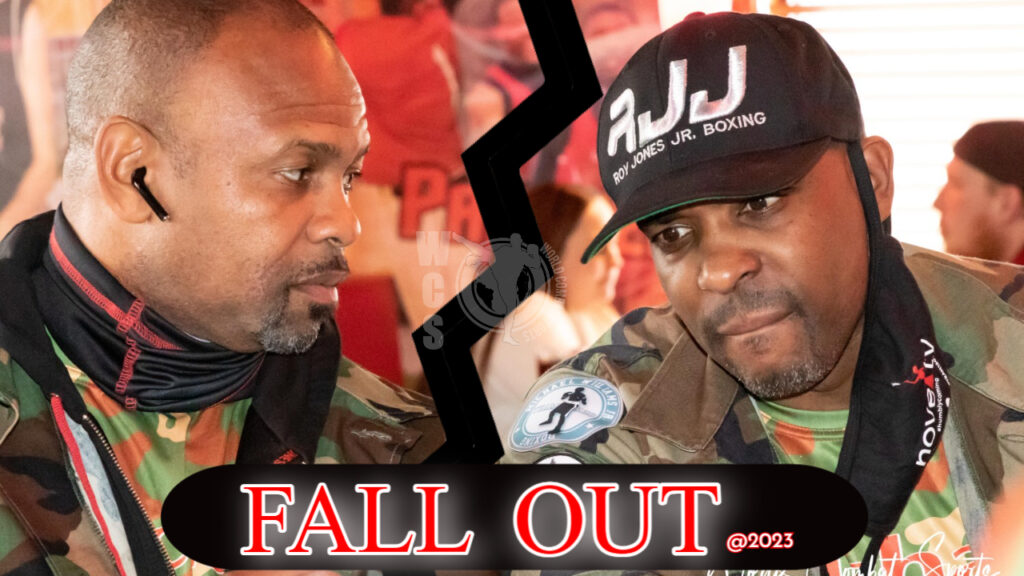 Roy Jones Jr BREAKS HIS SILENCE On Williams Jr Injury And Social Media Backlash
By Scottie "The Context" White
A common saying often emphasized from a boxing referee is "protect yourself at all times." In life it details the same defense, especially involving the compilation of rhetoric that can often tussle in a lopsided fight scrapping it out on social media.
In recent weeks highlighting the sport of boxing, there was much anticipation for the return of Cincinnati boxing world champion Adrien "The Problem" Broner (34-4-1 24KO) in his first fight on BLK Prime banner in Atlanta Ga.
Broner was looking to end a two year hiatus outside the ring with his first opponent being Ivan Redkach, but quickly fell out chiming in a familiar veteran Henry Lundy who was contractually locked in with another promotion, his actions would result in an indefinite suspension pending further investigation. BLK Prime was now closer to a deadline to meet the February 25th boxing event. Next choice would echo the name Michael Williams jr, a Fayetteville NC boxer hosting a record of (20-1 13KO) was quickly mentioned as the next opponent for Broner.
Searching for a solid adversary to co-op this main event was extremely imperative for BLK Prime hosting just their second show, especially finding a name competitive enough to fill the seats with casual boxing fans. The media buzz for this fight seemed to be tracking extremely well as both fighters were embedded in their respective fight camps. Then, here comes breaking news which peppered the headlines, "Williams jr suffers a broken jaw in sparring and pulls out of BLK Prime fight card – only two weeks out.
Williams jr head trainer was boxing legend Roy Jones jr at the time, his training facility has always been internal to his residential property coined "Body Head Island." Williams Sr, the father/trainer to Williams jr career has always been present from his amateur to professional ranks. Along the way, Williams Sr liaison allowed him and RJJ to establish a team connection for his son fight camp to be held down in Pensacola FL leading up to each of his fights.
Social Media storm erupts blasting Jones for accusation in allegedly causing a broken jaw on the eve of a fight.
This fight camp was no different, except the opportunity of a lifetime to face a boxing superstar of Broner caliber. Williams jr fight camp included sparring as every other fight camp but unfortunately this camp forced his withdraw due to injury. Various sources have taken to social media blasting Jones for the injury, a common theme on social media igniting what is known the bow and arrow affect rushing to judgement.
February 14th, Williams last day of sparring when the injury occurred departed fight camp and would later visit a physician which x-rays revealed a broken jaw. Williams Sr livid about his son injury took to social media following the medical findings voicing searing displeasure and announcing Jones is no longer training his son moving forward saying the injury was unnecessary.
Jones didn't respond immediately following the firestorm of speculation on social media but did reach out to (World Combat Sports media) February 18th for an exclusive to tell his side of the story.
"I turned down other fighters who wanted to spar Williams jr, due to him not being ready." -Roy Jones Jr
He was livid, refusing to half-step in denouncing all the false accusations and considering them to be absolutely untrue. His iteration expressed a totally different sequence of events from the ridiculed circulating online. He was adamant about never jeopardizing the wellbeing of any his fighters to include Williams jr, especially to prove a boxer isn't ready by sparring him with a heavier fighter.
Roy Jones jr response video can be heard in its entirety via (World Combat Sports) on Youtube by clicking the link below.