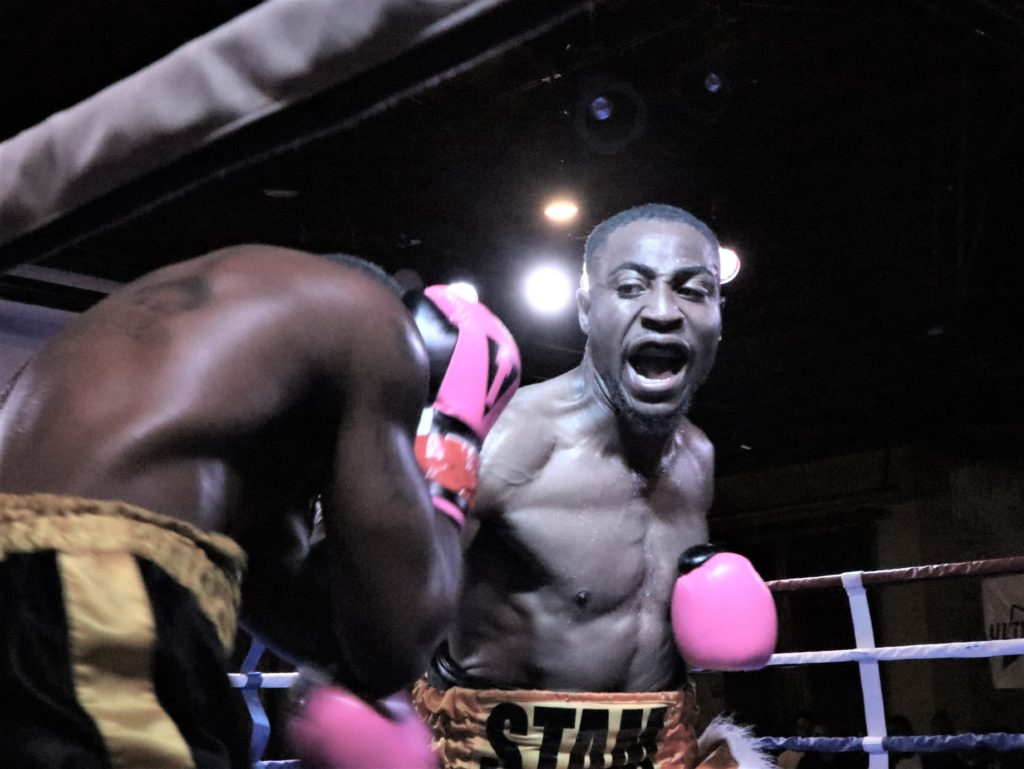 Stevie "The Answer" Massey, A Boxing Star That Shines Brighter than most.
By Scottie "The Context" White
Early morning, as the sky began to lighten with the first stirrings of dawn, fighters breakfast their nutrition and off to a familiar pugilist gateway. An entry/exit point of expectancy, to train for that championship summit in forcing one's mindset to convoy the brutish variance in the spectrum of combat sports.
Setting the stage, lets roll call a very special boxer taking flight in a nesting egg of North Carolina boxing.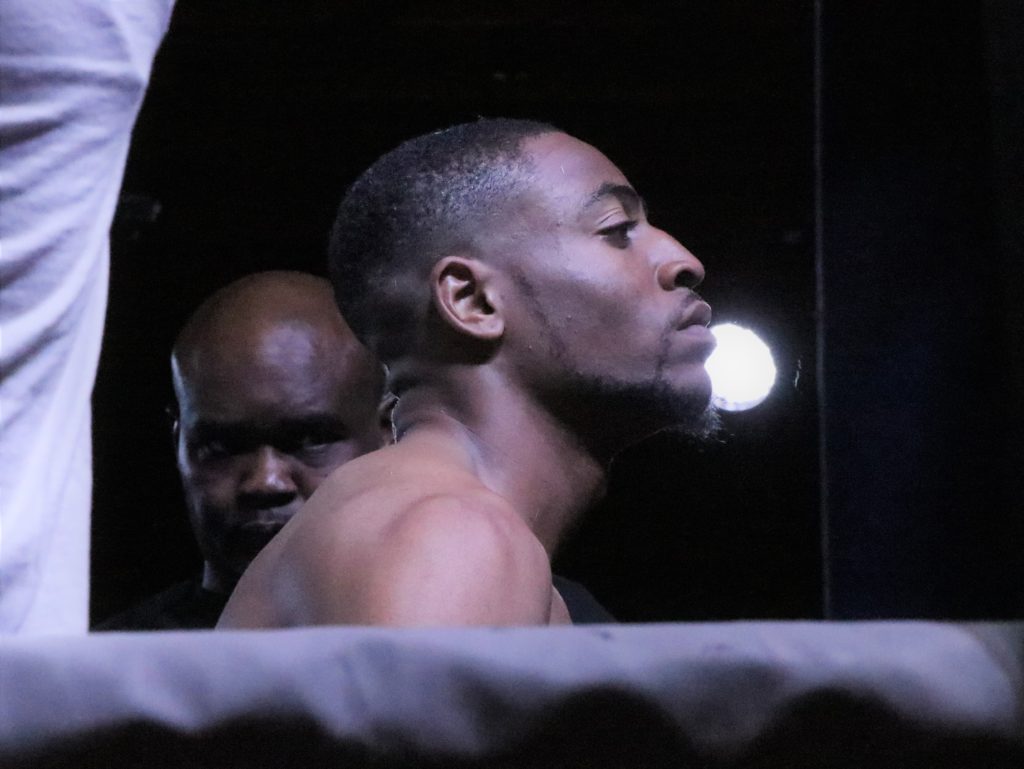 Alias in the sport of boxing "The Answer" is a rising star who surname is Stevie Massey. A fighter who begin boxing at the tender age of 13 out of "Charlotte Boxing Academy," under the tutelage of coach Patrick Brown and a couple of calendars into the sport at 15, coach Shawn Jackson assumed the assigned tandem with Stevie father (Coach Stevie Massey). What an inspiration indexing over a decade in having family support piloting this boxing manifest for an intriguing part-one to their championship crusade.
If you didn't know, Stevie Massey balances his professional boxing career along with employment. An intangible of hard work as he grinds for exposure absent of any residual sponsorship. Grown man business as we've heard so often but in the hurt business there is an essential need for the presence of sponsors. Having boxers compensated will support so many variables, you probably heard that boxing is a business first, it's a renovation from the grassroots in building a solid foundation to a fighter's career. Allow me to elaborate just a few of these variables, "Meal preparation, gym fees, sparring, opponent stipends, uniforms, travel, and promotional surplus to name a few. Sacrifice on both sides is a true testament as to why his character reflect brightly as one of the best active representatives of the sport, both inside/outside the ring in boxing.
Massey leadership extends beyond the ring, being an example for his two younger nieces in rewarding them for academic excellence. The self-inventory of Massey balances the complexes of an intensive boxing career in donating 10% of his purse towards "CYRAS WAY" a nonprofit organization that halos his niece diagnoses from the tender age of 12 with Autism. The support is a "Walk Now For Autism" hosted at "Lowes Motor Speedway in Concord NC. If you ever seen Massey attire in his battle square, there is a "CyrasWay" logo that illuminates this infallible in-ring support as he competes. If the rigors of his boxing training schedule falls in line with this walk for "CyrasWay", he attends without question.
Massey leads by example, he's a mentor to several youth whom reside in single family residence allotting time from his busy schedule for lunch and remaining active in their lives in attending school events to ensure their academics remain a priority. There should be a salute more often than not for young men as Massey, who doesn't let the malign stigma of the boxing canopy ominous his shadow as a fighter in the sport.
Though there are thousands of fighters frequenting these training regimes daily, I wanted to pan to this boxing squadron of North Carolina. My overt travels befriended the roadways countless times to what many conceded as a boxing Jumanji. A regional spacing where regardless of the perception, have a miraculous communal of fighters imploring to outshine such an oppressive stigma.
Rolodexing to the now, Rising star Stevie Massey is a 26 year old boxer hosting an impeccable record of 8 victories, with a single defeat to Reggie Barnett Jr, a credentialed active (BKFC) Bare Knuckle Fighting Championship star, Barnett is one of the toughest step up opponents challenged only by Massey in that Carolina region. What an astounding match of fireworks that night, both fighters cycled up exchanges early on testing the combat of the other. In pockets where Barnett would rally, Massey would return his furious appointment keeping the fight close early frames. A solid two-punch combination from Barnett forcing Massey to reset his own blistering flurry that frenzied the crowd approval. Up to this point, a frantic offensive conflict from many angles and defensive strategies from both sides. Nearing the final two rounds, Massey would face a flash knock down, the first of his career. He postured quickly for the count as Barnett neutral his corner. Answering the final bell, the advantage favored Barnett in earning a unanimous decision and rendering Massey his first defeat of his professional boxing stanza.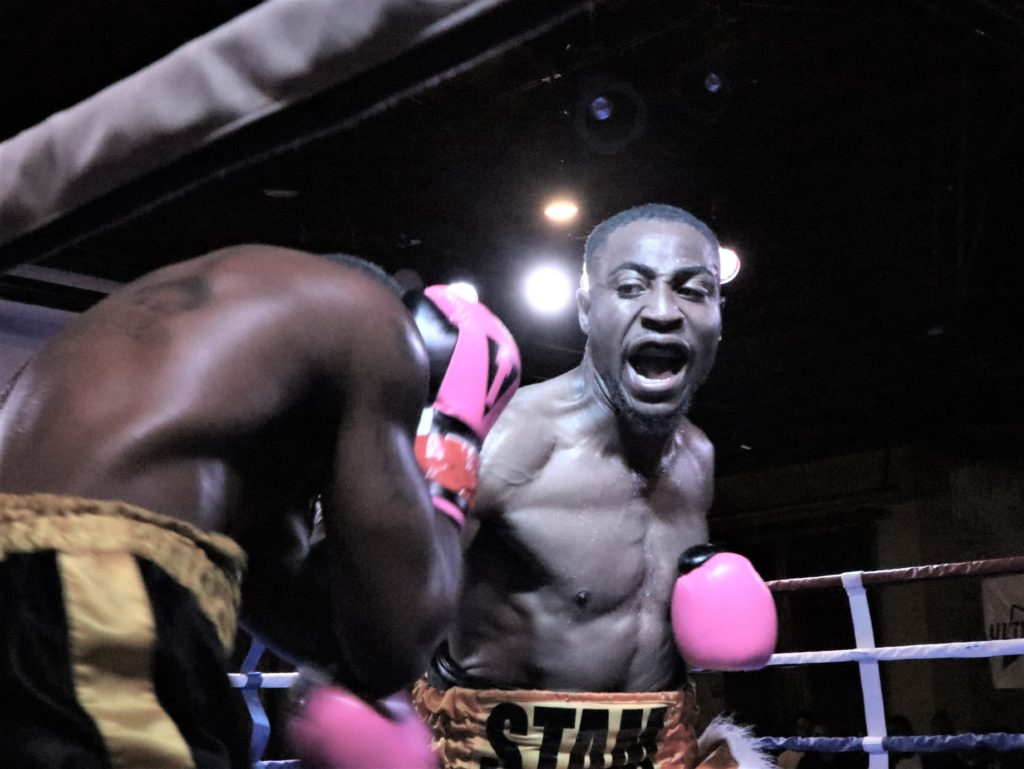 Though Massey and his team was disappointed knowing the fight plan could have been different, he never digested the defeat for satisfaction b/c his heart knew, he was on that level to compete with the best. So Massey regrouped with his Father(Trainer) to polish up intricate details moving toward the eve of their next bout.
Massey didn't think twice about testing himself the next outing, he signed on to face another heavy hitter to his roster, boxer Marko Bailey, a 5-0 undefeated luminary whom some fighters would have surely turned down a second strait dangerous opponent as Bailey, equating all it to Massey deep reservoir of heart, along with a fearlessness to compete with just a year and half experience as a professional boxer. On 17 October 2017, days short of three months of intense training following his defeat, Massey would answer the bell under "Raging Babe Promotion." A moment that replays the reciprocated levels in times of adversity, for this night, Massey barometer tilted his vengeance. Massey answered the bell with grown man belligerence, the gate left open to a dognacious delivery like two pitbulls locking down on Bailey, a pair of crushing right hands of complete misery. It would separate Bailey from his mortal consciousness to the recital of the referee count. Unbelievable victory for his boxing mantle, a brief thriller that would in no way be his last showstopping performance.
To all his fans, "The Answer" is laser focused in his return to the Charlotte NC battlefront. He's in tremendous shape to his social media training regime, so be sure to support Massey as he returns for immediate smoke, a super featherweight rules of engagement dated 16 March, under "Vegas Grand Boxing Promotion."