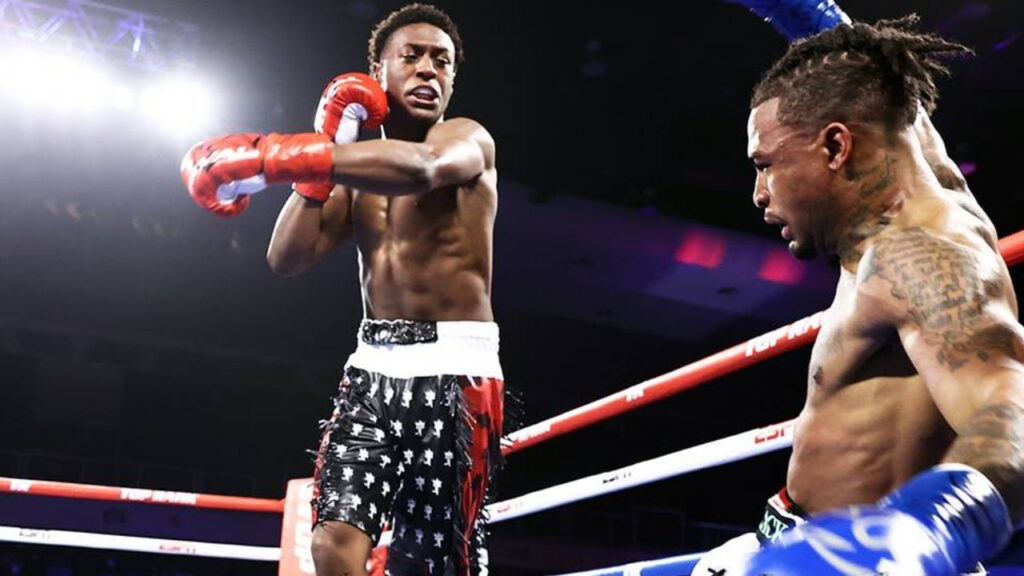 Jahi Tucker, To Put On A Show Against McGruder, Calls Out Top Names At Welterweight.
New York (March 18, 2022) –­­­ The entertaining crowd-pleasing Jahi Tucker (6-0 4KO) looks to hold court in the welterweight division once again. He's a youthful 19yrs of age, student of the sport, who continues to build up star credits proving his curriculum is better than most.
His last fight with Akeem Black who recorded 10 professional fights, was said to be the counterstrike needed to enforce a tough test for Tucker. Not the case, his hand carried ammunition blasted through Black in a second-round stoppage.
Fighting out of Deer Park, New York City, Tucker exploded on the scene letting his hands do the walking and his critics do the talking. Many would tell you, it wasn't for the lack of effort which invoked commentators growl on Tucker performances, but clearly his confidence to be a showman while dispersing his opposition. We can agree he's in the early semester of his professional career, so with that said, each win will inflate his machismo that much more.
Up to this point with only six professional fights, Tucker has quickly built a fanbase of boxing loyalist, a community who genuinely respect his educated rule of engagement while competing. The fans want to see excitement, a level of chaos and climactic moments that move the crowd. In this era to be the big ticket, you must become the master of ceremonies as a prize fighter.
Tomorrow night, Tucker returns to his battlespace defending his undefeated record versus Tracey McGruder (6-1 4KO). Two fighters similar in experience, a pair of gloves and six rounds to prove I'm better than you.
Tune In for a stupendous night of fights hosting rising stars Edgar Berlanga (18-0 16KO) – Steve Rolls (21-1 12KO), Bruce Carrington 2-0), Kevin Davis (3-0), Xander Zayas (12-0 9KO), and Henry Lebron (14-0 9KO)
#SpinTheReel below for my interview with Jahi Tucker leading up to his fight tomorrow night.