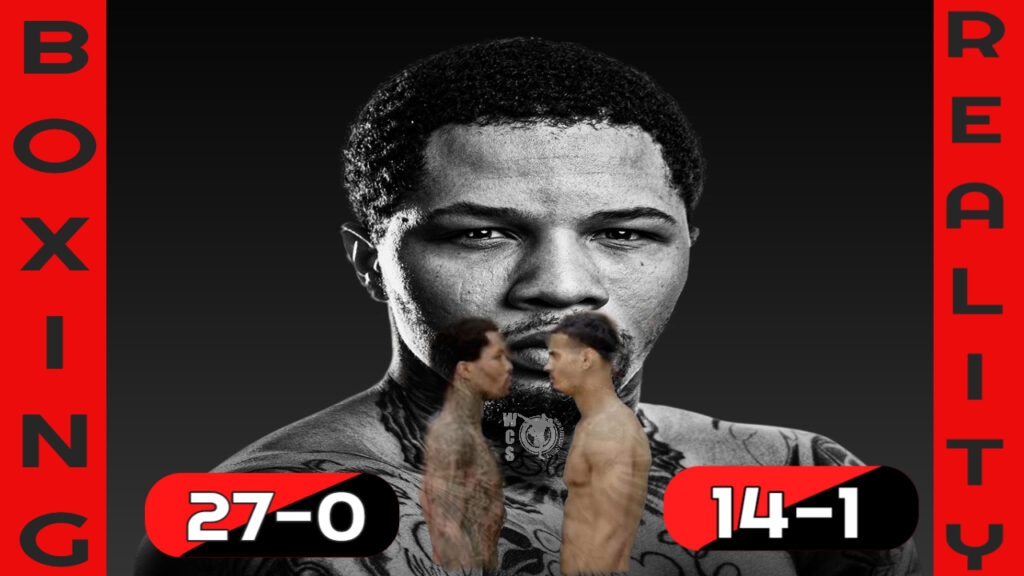 Tank "All The Talking Over" Rolly Predicts First Round KO.
By Scottie "The Context" White
Brooklyn New York (May 28, 2022) Ring the bells for another evening of championship boxing. A tandem of lightweight pugilist from different beginnings will test their sweet science protocol in a potential brewing knock out of the year. "Boxer versus Brawler" weighs heavy in the media cadence as casual fans come to the aid of another underdog.
Gervonta "Tank" Davis (26-0 24KO) pins an impressive knockout percentage of 92.31%. His adversary Rolando Romero (14-0 12KO) stands at a respectable 85.71% knockout ratio as he steps inside the squared circle for arguably the toughest fight of his career. This matchup isn't like most debates where the brawler stands hopelessly in making this a competitive raucous. My assumption hearing hardcore boxing fans, they're onboard in saying this is a firefight unlike any opponent Romero has ever faced.
For the underdog Romero, this is exactly where he wants to be, his late start for a pair of gloves begin at the age of 17, then fast tracked to a WBA interim lightweight title his 12th professional fight.  Romero defeated Dominican Republic lightweight talent Jackson Marinez to win his first title, but not without controversy.  With both eyes open for many in attendance, believed Romero was gifted a decision win from a performance that clearly displayed him being outboxed majority of the showcase.  That fight of course in his rearview now as both him and Davis have balanced the scales to make this showdown official.
In the past couple of weeks, this main event has perked up the boxing community in anticipation for Mayweather Promotions heavy-handed Davis return. Aliased "Tank" he's a boxer who possess dangerous munition in both hands. Davis who is no stranger to winning at the acclaimed Barclays Center is anxious to take center square to shut-up the boisterous Romero. He (Romero) is on record heading into this fight stating he will knock out Davis in the first round. With that said, it's a tall order given the zero loses on Davis record who is also a three-weight world champion. To be honest there isn't an ounce of self-belief for me to provide the reader a "What If" scenario, it's no need to inject fertility into such a bold manifesto.
Last December, Davis defeated a war-ready tenacious Isaac Cruz (22-1-1 16KO), a last-minute replacement shocking fans as a durable, tough, and defensively accountable boxer who displayed steel cajones pressing Davis in a memorable 12 round dolly brook.
Is there really an easy guess for a conclusion to this fight? Romero is the sole beneficiary who stands to earn a freight train of notoriety if he pulls off the upset.   Quite opposite for Davis, he's previously faced off versus higher quality opposition and undefeated in 26 professional bouts.  Just another day at the office for Davis to prove he's one of the best in the lightweight division and march a step closer toward other divisional names like Devin Haney, Vasiliy Lomachencko or junior lightweight world champion Shakur Stevenson.
Let's sum up the madness Rolly has inflicted on the boxing community. In order for him to carry out this one round assault, he must commit to a feverish pace at close quarters, his barrage of punches must hit the target with acute accuracy and it's imperative in close proximity of Davis power, Rolly has to sustain defensive cognizance or he may find himself awakening to Davis back flipping off the top rope "What Happened?"