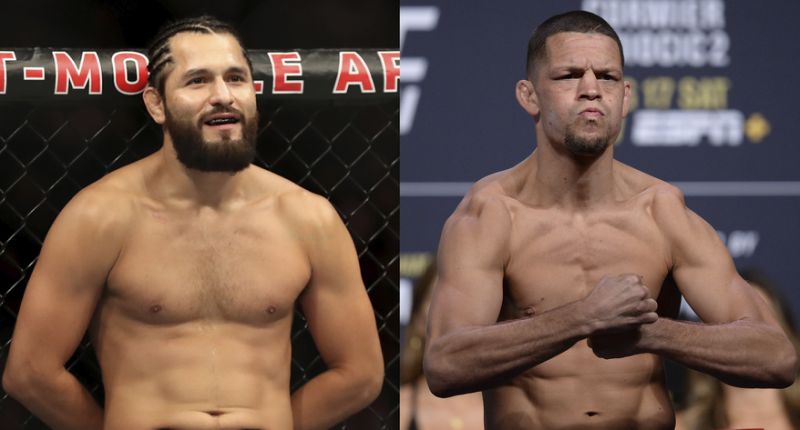 (BMF) Bad Mutha F…Will Crown It's First Champion, UFC 244 Nate Diaz v. Jorge Masvidal
BY Scottie "The Context" White
November 2, 10:00 PM, Venue: Madison Square Garden on PPV will host UFC 244. What is significant outside of the Ultimate Fighting Championship regular schedule program, is the introduction of a brand new title. This isn't a weight class specific title but an actual belt designated from a generalized behavior of many characteristics from those pugilist competing in the realm of combat sports. The ones considered "Bad To The Bone"
(BMF) Bad Mutha F..errr will surface as an official belt this weekend in the presence of rebelling fans who will witness a first of its kind outside of the usual sanctioning structure. BMF title will be contended betwixt a pair of 170lb welterweights but isn't a divisional specific title. The two UFC fighters who will enter the cage to set this precedence are Nate Diaz (20-11) and Jorge Masvidal (34-13). Though both fighters are indeed true beneficiaries of this coined fervor in their respective discipline, it is not without scrutiny.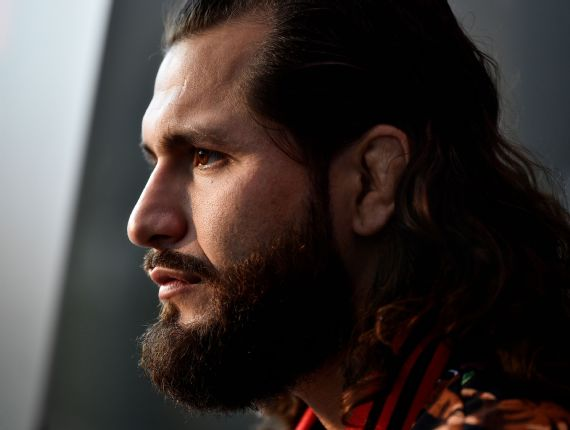 This is why? The relevance to this BMF phrase binds together a plethora of mix martial artists in the sport, so much to a point that it frays the piece of bloody twine keeping the vested interest of the hardcore fans to view this title in a respectable light. The UFC has been an organization who strives to be a leader and proprietor in orchestrating their patent flagship to sail as a one of a kind combat sport titanic. Unraveling the 1993 scroll buoys a set of brilliant UFC founders , then later flourished under new ownership from a trio of risk-taking business savvy geniuses. Since the mix martial arts "takeover" up to this point, has sustained a one belt identity to the weight classifications outside of your interim titles. An underlining significance was to maintain an organized sanctioning structure internal to the UFC and coddle the interest of the mainstream fan appreciation. I consider this a distinct measure in separating this organization from the litany of sanctioning bodies active in the sport of boxing today. Fans hold tight for this one! Scuttlebutt say the three-letter acronym B.M.F was allegedly trademarked by the UFC. My word…..
Which brings me back to this BMF title credence. A belt that will never digest with the community of boxing fans but from the energy I'm seeing internal to MMA social media side bars seems a bit gippy about this BMF strap. Much of it may be that both Diaz and Masvidal are the perfect names to host this titled showcase. To preface the scrutiny bantered at the front door of this article shines down a reality to this BMF title being a tough guy label for decades. A general title underscored from pillar to post as a universal stamp for combat practitioners competing globally. I'm enlightened to say that the BMF title falls in line as the concubine of titles and for me emits a WWE World Wrestling Entertainment vibe of promise respectively. I'm confident there will be a host of purist within the combat sports community who understand this read with integrity, not only that but propose the questions to the selection process to contend for the BMF title. Experience, wins/loses, resume, Championships, – all of those leaves an empty folder when speaking about the BMF prerequisites. This weekend will host the headlining showcase of Masvidal versus Diaz, one will be crowned the first BMF titlist of its kind. A noticeable badge absent from either opponent is a divisional world championship but forget about that for now – two of the baddest fighters in the sport today.
I will leave the readers with is this. An inserting list of reputable names who should tenant this BMF open house, only if the doors remain ajar for the life of the titled loan. Names like Justin Gaethje, Tony Ferguson, Jon Jones, Henry Cejudo, Valentina Shevshenko, Cub Swanson, Tyron Woodley, Israel Adesanya, Aljamain Sterling, Thug Rose, Tatiana Suarez, Derrick Lewis, Greg Hardy. Served with a mouthpiece and fresh set of 4oz gloves.
Salute to all supporters of "World Combat Sports" media outlet and given the opportunity I encourage you to pass the word. Much appreciated and please check out all my social media oases below.
✅Turn Up and Tune In to World Combat Sports media.
✅Subscribe YOUTUBE – World Combat Sports
✅Follow – INSTAGRAM World Combat Sports
✅SITE – WORLDCOMBATSPORTS.COM